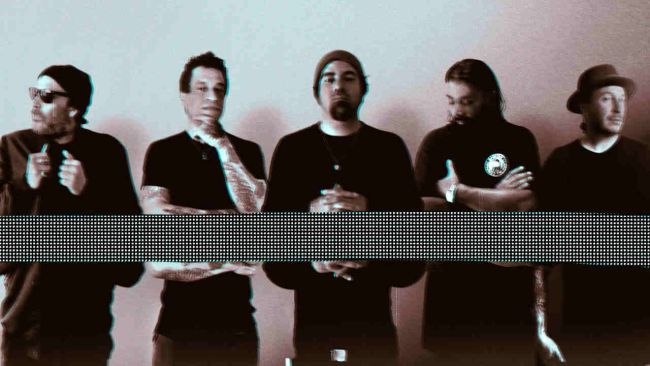 Yhdysvaltalainen vaihtoehtometallin suuruus Deftones on julkaisemassa seuraavan "OHMS"-nimisen albuminsa 25. syyskuuta Warner Musicin kautta. Yhtyeen laulaja Chino Moreno on tuoreessa Uproxxin artikkelissa päätynyt arvostelemaan jokaisen yhtyeen tähän asti julkaistun albumin, ja voit lukea tästä, mitä kerrottavaa Chinolla oli bändin albumeista:
"Adrenaline" (1995):
"It's probably one of my least favorite records of ours. My confidence as a vocalist, it hadn't really blossomed at all. Sometimes there's beauty in that, when you don't know what you're doing. There are some moments in there that are pretty special. But yeah, I hear our youth in that record."
"Around The Fur" (1997):
"We were all pretty much in our early 20s, and just full of energy. More than anything, confidence, I think, when you hear that record, that's the one thing that stands out. That probably is one of my favorite records of ours, because of that reason."
"White Pony" (2000):
"I knew that we liked it. But I didn't know where it was going to fit in in the times. To be honest, it really didn't fit in. We didn't really get much radio play."
"Deftones" (2003):
"That's probably one of our darkest records. By the time we were done touring with' White Pony', everybody was a little spent. Because we had been going nonstop basically since Adrenaline, with touring and then right into the studio again and then more touring. Not really having any time off. A few of us got into bad habits, and it just really seemed like this dark cloud was over us.

I was a little out of my mind, with drugs or whatever, and just sort of in a dark place. That record is really heavy in that way. It's probably one of our only records that when I listen to it, I get a weird feeling. Some of the stuff's not comfortable for me to listen to."
"Saturday Night Wrist" (2006):
"At the very end, I picked the best of what I thought was there and built the record out of it, and just put lyrics over it in the last minute. The record really sounds like that to me when I listen to it. Maybe it doesn't to everybody else, but I think me, because I know that, the record has that feel to it."
"Diamond Eyes" (2010):
"That ended up being our fastest record we ever produced. We wrote it in a month and recorded it in a month. I really felt like we captured lightning in a bottle. At that point we were probably the closest we'd ever been as a band. Obviously when something like that happens tragically to one of your best friends who you grew up with, that really puts things in perspective."
"Koi No Yokan" (2012):
"To me I feel like it's a reprise of 'Diamond Eyes' in a way. They seem very similar to me. Both those records I think compliment each other."
"Gore" (2016):
"One of the biggest things that happened was Stephen [Carpenter, guitars] sort of checked out for a lot of the writing process. Though he was there, physically, he was not showing much interest in jamming along with it. Later towards the end of the process, he took me aside and said, 'Hey, I'm sorry that I wasn't really there mentally.'

Obviously he was going through something, and his head just wasn't in it. I get it. I've been in that place before. It's not like I was mad at him for it. But at the same time, it's not like we were going to start all over again and make another record. The record kind of was finished, and it is what it was. But the biggest thing is, I think in the end, his presence wasn't felt as strongly as we all wished it would've in that record."
Chinolla oli seuraavaa kerrottavaa bändin tulevasta "OHMS"-albumista:
"As a band, we were all getting along very well, and we were having fun. Even before Terry [Date, producer] came in, I just hit up Stephen on the side, I was like, 'Hey man, let's go hang out in LA. I'll fly down, me and Abe. Let's just play together.' I really wanted it be to like how it was when we were kids in the garage, making something out of nothing together.

It wasn't that we didn't want Sergio [Vega, bass] or Frank [Delgado, sampling, etc.] there. I really just wanted to break things down to the core of us three, to get us all really on the same page. So we started writing. We did maybe a week or so together, came up with a few ideas. But I think that process really really helped.

There's this public perception that Stephen and I are at odds, you know what I mean? A lot of people think, 'He's the metal guy.' And I'm the opposite of that, and we're always going at each other because I want it one way and he wants it another way.

That's really not the case. When that was the case was probably more when we were doing 'White Pony'. I think that helps the process, because you've got two people who are fighting to get the best out of what we have.

He's been my friend since I was 10 years old. We're older now and we live in different cities. We don't hang out as much. With this, I just wanted to go hang out with him. If we make some music, great. If not, we're just spending time together. Bonding.

That's always been a strong point I think of our band in general. Why we're able probably to still make records is because we have a friendship that goes deeper than just making records, you know?

It takes work. It's not like you can just get on your skateboard and ride over to your friend's house and sit on the porch and talk about shit. For us to get together to even just sit and rehearse even, at this point, Sergio's got to fly from New York.

I've got to fly, I live in Oregon. So I've got to fly from Portland. Abe and Frank, either we're going to Sacramento or we're going to LA. So those two, you've got to fly, or Stephen's got to fly in.

I guess that just comes with getting older. But it's something that I definitely miss. I miss those dudes. I haven't seen any of them in six months. Obviously I talk to them on the phone a lot. Because of what's going on right now, it's probably the longest that I've been where I haven't been hanging out with them.

'Heavy' is kind of subjective, you know? The last thing I ever want to do is be quoted saying, 'This is our heaviest record!' The first thing that's going to happen is some dude's going to be like, 'No way dude! This is …' You know what I mean? It's kind of subjective.

But I do feel like it's got a little more energy. I think that is attributed to everybody being engaged completely. Everybody firing on all cylinders. There's not one of us individually that was sort of sitting back just going along. Everybody was very present physically and emotionally, ready to work and to put the work in."
Kattavammat arvostelut albumeista löydät täältä.
Kommentoi julkaisua