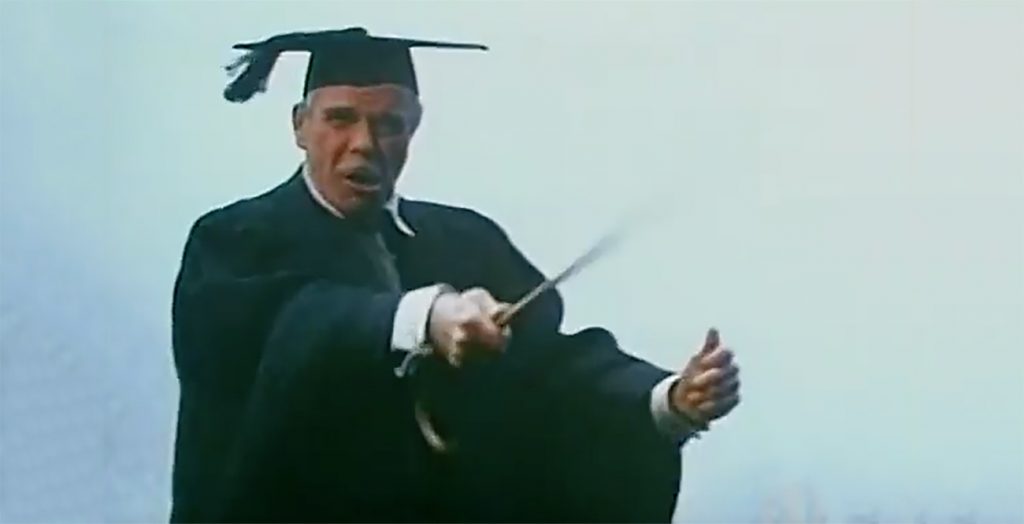 Kaaoszinen toimitus onnittelee kaikkia valmistuneita! Todistukset kourassa, lakki päässä, kesän odotus mielessä tai kuinka vain, kunhan asenne on kohdillaan. Pieneksi hetkeksi voi vetäytyä juhlahumusta, tai mikä parempaa, laittaa lista soimaan juhlan tunnelman nostamiseksi, ja kuunnella teeman mukaisen soittolistamme:
Absoluuttinen Nollapiste "Ylioppilaat"
"En ylioppilaita aio tänään masentaa. En nuorisolle tänään aio rajaa asettaa."

Aephanemer "Unstoppable"
"Nothing hinders the will. Nor suffers delay. Time is standing still. As nothing more stands in the way"

Alice Cooper "School's Out"
"School's out for summer. School's out forever. School's been blown to pieces"

Amorphis "My Future"
"This is our moment. This is the past. This is our moment. This is our future"

Anssi Kela "1972"
"Meidän piti muuttaa maailmaa. Meistä tuli muurareita. Taksikuskeja, suutareita. Yksinhuoltajaäitejä, autokauppiaita. Meistä tuli lääkäreitä. Virkamiehiä, vääpeleitä. Ja tänään voidaan hetki olla kuninkaita"

Apocalyptica "Farewell"

Arch Enemy "No More Regrets"
"You choose your path. Don't shift the blame. You ran your course. You lost sight of your aim."

Dead by April "Stronger"
"For so many years I tried to complete what I once started. But, something was always here. Hiding away from me. Kept me from making it happen, it's so unreal."

Europe "The Final Countdown"
"We're leaving together. But still it's farewell. And maybe we'll come back. To earth, who can tell?"

Foo Fighters "Times Like These"
"It's times like these you learn to live again. It's times like these you give and give again. It's times like these you learn to love again. It's times like these time and time again"

Gorement "My Ending Quest"
"This is my solitary voyage. A tribute to the twilight sky. For eons I shall remain. (Here) on this lonely journey"

Helloween "Future World"
"Go back. Find your own way to future world. Life can be for living. Just try and never give in"

Journey "Don't Stop Believing"
"Don't stop believin'. Hold on to that feelin'. Streetlight people. Don't stop believin'. Hold on"

Manafest "No Plan B"
"Ive got to stick to the plan. Cause theres no Plan B. And I know that this road is my destiny. Ive got to stick to the plan. Cause Theres no plan B."

Modern Life Is War "D.E.A.D.R.A.M.O.N.E.S."
"Making come true our modest, impossible dreams. Stuck in public school classrooms, at age fifteen!. Those long hot days, just before the summer. Knowing that we're stuck here!"

Municipal Waste "Unleash the Bastards"
Koulujen näkökulmasta kappaleen nimi kertoo kaiken.

Nile "When My Wrath Is Done"
"When my patience is finished, When the mercy of khufu is exhausted, When my subjects have failed me, And continued grace has become futile"

Nirvana "School"

Pelle Miljoona & Avoimet Ovet "Mitä tänään koulussa opit"
"Mitä tänään koulussa opit poika pellavapäinen. Mitä tänään maailmasta koit tytär silkkihapsinen"

Pink Floyd "Another Brick in the Wall"
"We don't need no education. We dont need no thought control. No dark sarcasm in the classroom. Teachers leave them kids alone. Hey! Teachers! Leave them kids alone!"

Primus "Mr. Knowitall"
"They call me Mr. Knowitall. I have no time to waste. My mouth it spews pure intellect. And I've such elegant taste."

Ramones "Rock 'N' Roll High School"
"Well I don't care about history. Rock, rock, rock'n'roll high school. 'Cause that's not where I wanna be. Rock, rock, rock'n'roll high school"

Scorpions "Don't Stop At The Top"
"Don't stop at the top. Touch the sky before you drop. You never make a compromise. Your will has got the power that won't break. You never say never to a challenge. That will come along the way. There's no risk that you're not taking. Not a mountain that's too high. Spread your wings, you're gonna make it. To the best time of your life"

Spiritus Mortis "The Rotting Trophy"
"In the comfort of my earthly grave. Lies the rotting trophy. Of your shallow victory"

Survivor "Eye of the Tiger"
"So many times it happens too fast. You trade your passion for glory. Don't lose your grip on the dreams of the past. You must fight just to keep them alive"

Teräsbetoni "Voittamaton"
"On tiedossa tuskaa, verta ja hikeä. Tie voittoon on tulta ja kiveä. Meillä on voima, nähdä totuuteen"

Twisted Sister "I Wanna Rock"
"What Do You Want To Do With Your Life?"

Van Halen "Hot For Teacher"
"I think of all the education that I missed. But then my homework was never quite like this. Ow got it bad, got it bad, got it bad, I'm hot for teacher"

Venom "School Daze"
"Remember me I was your teachers pet at school? You taught me everything and how we broke the rules. Well now I'm, back to show you everything I've learned. "

Virgin Steele "Victory Is Mine"
"Victory Is Mine underneath a Savage sky. Victory Is Mine by the Power and the Sign. Victory Is Mine final Darkness, Kingdoms fall. Victory Is Mine under Darkness, I am all"

Queen "We Are The Champions"
"We are the champions, my friends. And we'll keep on fighting 'til the end. We are the champions. We are the champions. No time for losers. 'Cause we are the champions of the world"

Kommentoi julkaisua