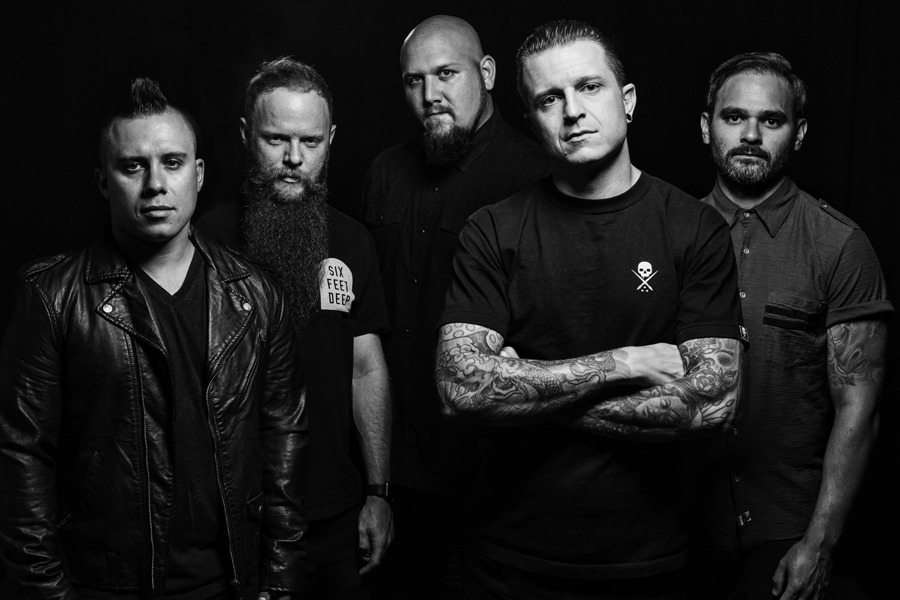 Yhdysvaltalaisen metalliyhtye Atreyun laulaja Alex Varkatzas jää pois bändin pian alkavalta Euroopan-kiertueelta selkävaivojen vuoksi. Mies on julkaissut aiheesta virallisen tiedotteen Instagramissa, ja voit lukea ja katsoa sen tästä:
There is no easy way to say this, but I am very sorry that I will not be able to join Atreyu on this upcoming European tour. At this point my body & mind need to heal in order for me to continue with all the things we have planned for 2019. I owe you all an explanation. It will be lengthy…

Just about 2 weeks before the Spring Invasion tour I severely aggravated a damaged disc in my back at L5-S1, giving horrible muscle spasms & limiting my ability to walk, go to the bathroom, basically fucks everything. I was briefly hospitalized last year for this same thing & unable to walk for several days, followed by a week on a walker. After this last injury before the Spring Invasion tour, my back never stopped aching & I started to suffer some pains in the lower abdominal/manly region. An MRI showed a bulging disc at L5-S1 that was a little worse than last year & revealed a surprise inguinal hernia. I was able to start physical therapy for my back right away but was unable to start on hernia. I was given an Oral steroid the day before I left for tour & started to barely feel ok after a few days. I was advised to take it easy or I would create further issues. After flying home I've been in constant agony. I would be lying to you if I said it wasn't taking its toll on me mentally as well.

It was very hard to accept & tell the guys in the band that my doctors advised me to not make the trip & take care of my body.

My brothers in Atreyu will rock on without me this run. It will be a very special, one of a kind experience with Brandon up front & Porter screaming! I have an upcoming epidural, therapy & a follow up appointment to discuss the impending possibility of hernia surgery before Disrupt.

I'm terribly sorry & thank you for the faith in our band. a HUGE, I'm sorry to: Slam Dunk Fest, FortaRock, Rock Im Park, Rock Am Ring & the rest of the promoters.

Finally to anyone who was looking forward to see me perform with the band on this run. I know you are disappointed & all I can do is offer my sincerest apologies & fully explain the situation. Something I normally wouldn't like to do. So there it is. I wish my brothers in Atreyu a safe & fun tour.
Kommentoi julkaisua