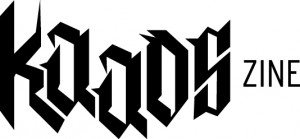 Coverit ovat varmasti sellainen musiikin osa-alue, joka jakaa mielipiteitä sekä puolesta, että vastaan riippuen siitä tekeekö coveri oikeutta alkuperäiselle kappaleelle vaiko ei. Kaaoszine päätti listata kaikki post-hardcore, metalcore sekä deathcore yhtyeiden tekemät coverit, jotka ovat mielestämme mainitsemisen sekä esittelyn arvoisia lukijoillemme. Lue lisää nähdäksesi kattava lista varsin tarttuvista ja kovista erilaisten core- yhtyeiden tekemistä covereista.
Madison Affair – "Raise Your Glass" (Pink cover):
Attack! Attack – "I Kissed A Girl" (Katy Perry cover):
Yourhighwayhome – "E.T" (Katy Perry cover):
Good Morning Beautiful – "Witchcraft" (Pendulum cover):
It Dies Today – "Enjoy The Silence" (Depeche Mode cover):
Evergreen Terrace – "Maniac" (Michael Sembello cover):
Silverstein – "Apologize" (Timbaland cover):
Dead And Divine – "Lotion" (Deftones cover):
Arbiter – "Never Gonna Give You Up" (Rick Astley cover):
A Day To Remember – "Since U Been Gone" (Kelly Clarkson cover):
Haste The Day – "Meet Me Halfway" (Black Eyed Peas cover):
A Skylit Drive – "Love The Way You Lie" (Rihanna cover):
Carnifex – "Angel Of Death" (Slayer cover):
She Came From The Rainbow – "Party Rock Anthem" (LMFAO cover):
Escape The Fate – "Smooth" (Santana cover):
Gamma Pulse – "Don't Trust Me" (3OH!3 cover):
Trivium – "Slave New World" (Sepultura cover):
Bullet For My Valentine – "Welcome Home (Sanitarium)" (Metallica cover):
Skip The Foreplay – "Champagne Showers" (LMFAO cover):
Capture The Crown – "In My Head" (Jason Derulo cover):
New Hope – "Zombie" (The Cranberries cover):
Of Salt & Swine – "Don´t Trust Me" (3OH!3 cover):
Helia – "Alejandro" (Lady Gaga cover):
A Static Lullaby – "Toxic" (Britney Spears cover):
Rise To Remain – "Enter Sandman" (Metallica cover):
Hopes Die Last – "Firework" (Katy Perry cover):
August Burns Red – "Baby One More Time" (Britney Spears cover):
Woe, Is Me – Tik Tok! (Kesha Cover):
Bury Tomorrow – "Living La Vida Loca" (Ricky Martin cover):
Asking Alexandria – "Right Now (Na Na Na)" (Akon cover):
Sienna Skies – "Fireflies" (Owl City cover):
I Am King – "Love The Way You Lie Pt. 2" (Rihanna cover):
Of Mice & Men – "Poker Face" (Lady Gaga cover):
Ghosts On Broadway – "Low" (Flo Rida cover):
The Devil Wears Prada – "Still Fly" (Big Timers cover):
Forever In Promise – "Somebody That I Used To Know" (GOTYE cover):
A Faylene Sky – "Break Your Heart" (Taio Cruz cover):
We Came As Romans – "My Love" (Justin Timberlake cover):
Caliban – "Sonne" (Rammstein cover):
Dr.Acula – "No Sleep" (Wiz Khalifa cover):
Adept – "Riot In Everyone" (Crashdiet cover):
Suicide Silence – "Engine No 9" (Deftones cover):
Hundredth "Hurt" (Nine Inch Nails cover)
Till We Drop – "Someone Like You" (Adele cover)
Veil Of Maya – "Sunday Bloody Sunday" (U2 cover)
Iwrestledabearonce – Uprising (Muse cover)
Tuleeko itsellesi mieleen lisää covereita, jotka olisivat mielestäsi esittelyn arvoisia tässä? Lisäähän omasi kommentteihin niin lisätään se myös listaan!
Kommentoi julkaisua